Argentina will take on the Netherlands in a World Cup encounter next. Netherlands recorded a 3-1 victory over the USA in the round of sixteen. Therefore, Argentina advanced to the Quarterfinal stage after a 2-1 victory over Australia.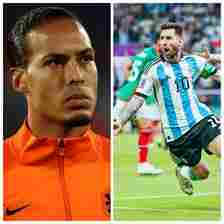 The match will be one of the tough ones in Quarterfinal as both sides will battle to progress into the semi Final stage.
However, in this article, we will take a look at five reasons why Argentina will lose to the Netherlands despite Messi's current form.
Teamwork.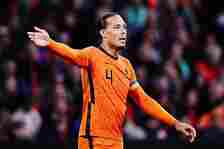 With teamwork, the Netherlands can eliminate Argentina in the ongoing World Cup. Van Gaal's side has advanced to the Quarterfinal final stage after a 3-1 victory over the USA. I think the Netherlands will emerge victorious when they take on Argentina in the next round because of the teamwork.
World Cup dreams. The Netherlands national team have made three World Cup finals in the past but was eliminated. And, they will be looking to bounce back with the hope of winning the trophy, as they have fallen at the final hurdle each time. I think they will go into the game with the hope of victory.
4. Defensive line. The likes of Liverpool defender, Vigil van Dijk will help the Netherlands to stop Messi when they take on Argentina. I think the defensive line can prevent Argentina's strikers in Quarterfinal. Matthijs de Ligt, Nathan Ake, Stefan de Vrij and Virgil van Dijk could stop Argentina in the Quarterfinal.
5.
Attacks. The attacking trio of Memphis Depay, Daley Blind and Denzel Dumfries could eliminate Argentina in the Quarterfinal final.
What is your prediction?