In Brazil's first World Cup group stage against Serbia we got to see Paris Saint Germain forward, Neymar sustain a severe injury on his ankle and he was eventually taken off from the game after his foot was clearly swollen. Well, Brazil were still able to advance to the knockout stages without the 30 year-old and this afternoon it has been confirmed that he will be available for the game against South Korea tomorrow.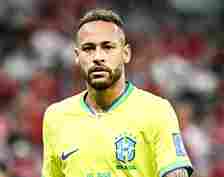 Fans on social media have expressed their excitement on the latest news as they claim that the 30 year-old will play an important role in his side possibly getting to the Quarter Finals of the World Cup. We all know what Neymar brings to the Brazil national team as his presence on the field of play alone serves as a fear factor to the opponents and I'm sure he will deliver a spectacular performance against South Korea tomorrow if played.
Well below are what are saying about Neymar ;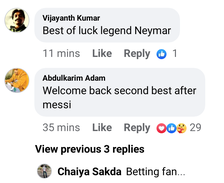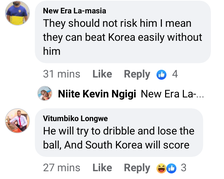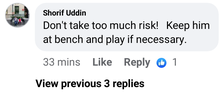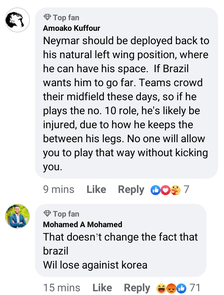 What's your take on this?, Kindly leave your thoughts in the comment section below... Thanks.