Maria is a prominent reality TV star and model who knows how to stir up reactions from her fans whenever she shares new photos of herself on social media.
In the recent photos that Maria uploaded on her official instagram page, she gelled her hair and she wore a high heels which looks good on her see through dress. She also used a red lipstick to complete her makeup look.
The beautiful model who is widely popular for her astonishing physique and trend-setting fashion sense, captioned the photos saying; "balancing power with grace".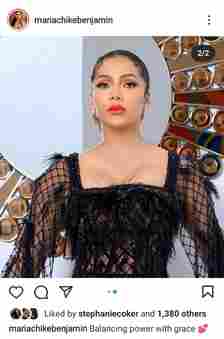 Maria shares her photos in different positions as she sat on a desk and she took a photo looking at the camera. She also stood straight and she took a photo looking at the camera.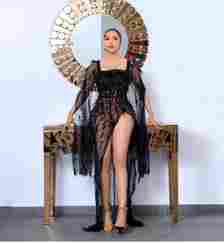 Maria's black dress created an impeccably neat look that managed to be stylish without making an overt fashion statement.
These photos has generated an aura of happiness among Maria's fans and they've taken to the remark area underneath the post to drop lovely compliments for her.
See screen captures of their reactions below.